This is topic Powder Horn - 3 in forum St Jude Auction 2017 LISTING Forum at Auction1 Trad Gang.com.


To visit this topic, use this URL:
http://auction1.tradgang.com/cgi-bin/ultimatebb.cgi?ubb=get_topic;f=214;t=000291

---
Posted by Eric Krewson (Member # 229) on :

My Dad gave me this horn many years ago, 30 or more. Being somewhat of a horn pack rat I have more than I can use now.

This one is nicely made with an ash turned end cap and finial. The horn is 12" from stem to stern. It has a few scuffs from use but is in tip top shape.

I pay shipping in the CONUS.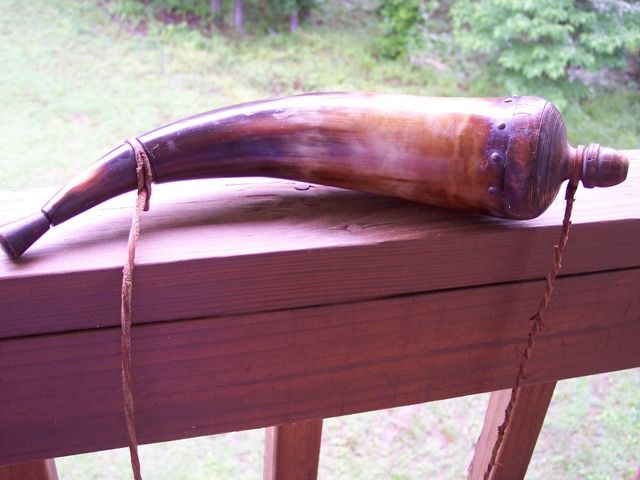 [ May 27, 2017, 04:21 PM: Message edited by: Terry Green ]

---
Copyright 2003, 2004, 2005, 2006, 2007, 2008, 2009, 2010, 2011, 2012, 2013 - Trad Gang.com (tm)

Powered by Infopop Corporation
UBB.classic™ 6.7.1