This is topic Vintage Feather Burner - 4 in forum St Jude Auction 2017 LISTING Forum at Auction1 Trad Gang.com.


To visit this topic, use this URL:
http://auction1.tradgang.com/cgi-bin/ultimatebb.cgi?ubb=get_topic;f=214;t=000332

---
Posted by Eric Krewson (Member # 229) on :

A good friend gave me a lot of his stuff before he died, his girlfriend gave me more of his things after he died. This vintage feather burner was in a box of miscellaneous things.

The burner is crude by today's standards but works perfectly although one would have to use it with caution as the resistor gets red how as well as the wire.

The burner came in kit form and required assembly, instructions and the original box are included as well as 3 extra wires.

This kit could be cleaned up and have the oak base plate finished and would look pretty neat, a blast from the past.

I pay shipping in the CONUS.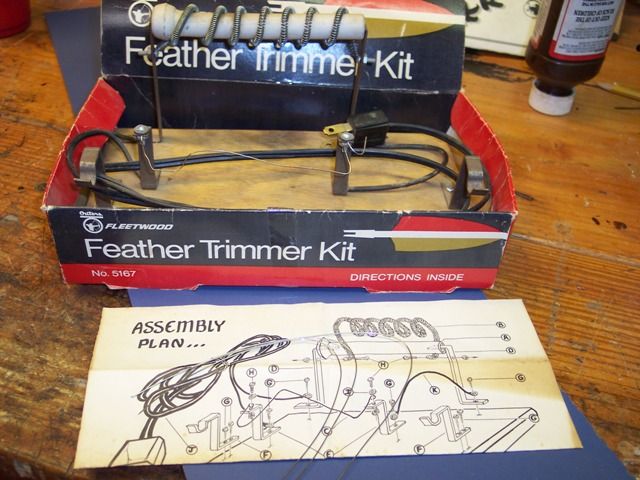 [ May 28, 2017, 09:30 PM: Message edited by: Terry Green ]

---
Copyright 2003, 2004, 2005, 2006, 2007, 2008, 2009, 2010, 2011, 2012, 2013 - Trad Gang.com (tm)

Powered by Infopop Corporation
UBB.classic™ 6.7.1