This is topic Vintage- Remington portfolio of big game of North America - 4 in forum St Jude Auction 2017 LISTING Forum at Auction1 Trad Gang.com.


To visit this topic, use this URL:
http://auction1.tradgang.com/cgi-bin/ultimatebb.cgi?ubb=get_topic;f=214;t=000355

---
Posted by chinook907 (Member # 14488) on :

Mint. Lower left corner bent for about 1/4 inch on all. 11 prints, 1 short (brown bear) of the full collection.

Same critters and prints as the calendar I had listed except no brown bear (elk, caribou, mule deer, white tail deer, mountain goat, pronghorn, black bear, bighorn sheep, stone sheep, mountain lion, jaguar.

Shipping on me.
.


.


.


.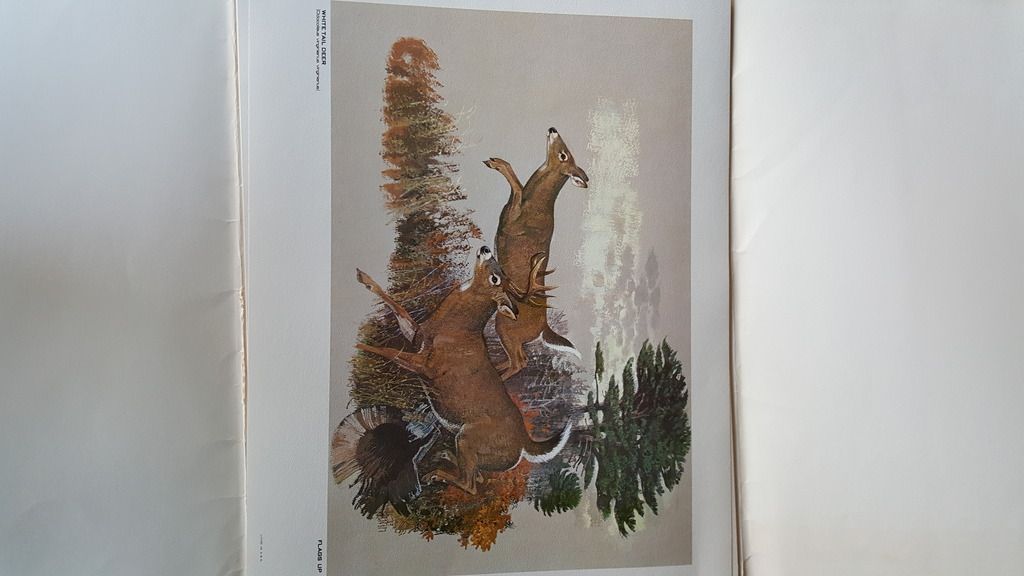 .

[ June 01, 2017, 05:13 AM: Message edited by: Tony Van Dort ]

---
Copyright 2003, 2004, 2005, 2006, 2007, 2008, 2009, 2010, 2011, 2012, 2013 - Trad Gang.com (tm)

Powered by Infopop Corporation
UBB.classic™ 6.7.1